Local Pubs
The North London Branch looks after a large geographical area and, as a consequence, a large number of pubs. Want to find a Pub in North London? Not sure where it is? Then go to our on-line pubs database at Local online pub guide.
Or try out http://whatpub.com/
Quite a bit of this remains work-in-progress so we welcome news and pictures on pubs to get it more and more up to date but it should contain information on all pubs in the Branch area which we think sells cask beer. Send information to our Pubs Officer - see the contacts page.
You can also find historic information about WC1 here
Pub News
Every two months, the North London Branch sends details of changes taking place to pubs in the Branch area to London Drinker magazine. Because of space constraints, it is not possible for LD to reproduce the submission in full but you can find it here Capital Pubcheck Updates
CAMRA's LocAle scheme
A number of these are now members of CAMRA's LocAle scheme, details of which can be found here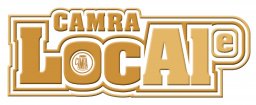 Each year we make Awards to pubs as, respectively
Pubs of the Season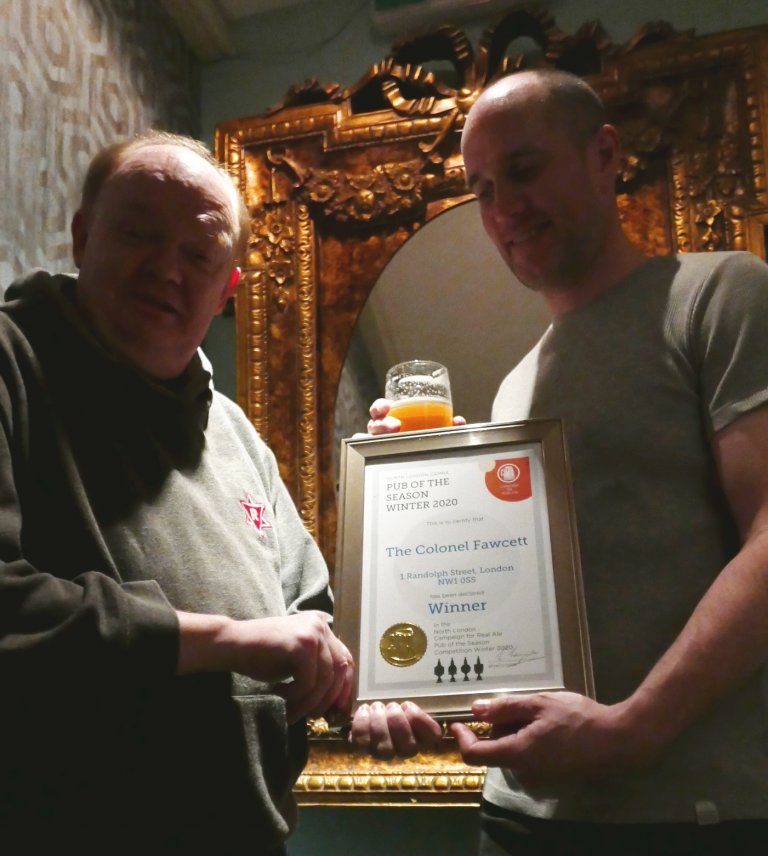 7th February 2020
Many pubs off the main drag are suffering with low awareness and footfall often leading to their closure but nothing can be further from the truth for the Colonel Fawcett! And it has been rewarded by winning the Award as the CAMRA North London Winter 2019/20 Winter Pub of the Season. Camden's hidden gem wins local CAMRA award https://whatpub.com/pubs/NLD/5912/colonel-fawcett-london
Pub Awards - Pub of the Season
and our
Pub of the Year
Congratulations to The Antwerp Arms 168-170 Church Road, Tottenham, N17 8AS in winning the CAMRA North London 2020 Pub of the Year Competition.
https://whatpub.com/pubs/NLD/5825/antwerp-arms-london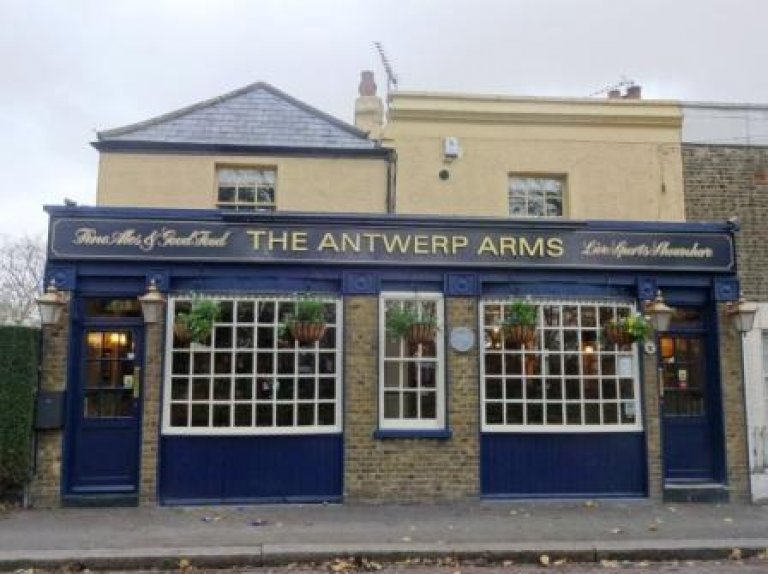 details of past winners can be found here
Traditional cider and perry
It was not that long ago that only five pubs in the Branch area sold traditional cider and perry, now there are many more and details can be found here
Pubs selling Cider and Perry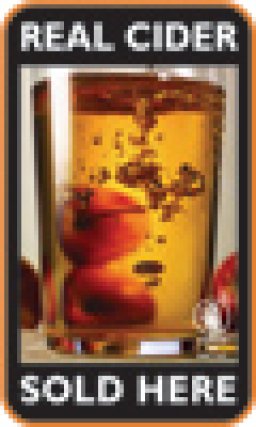 Our 2020 Cider Pub of the Year is The Brave Sir Robin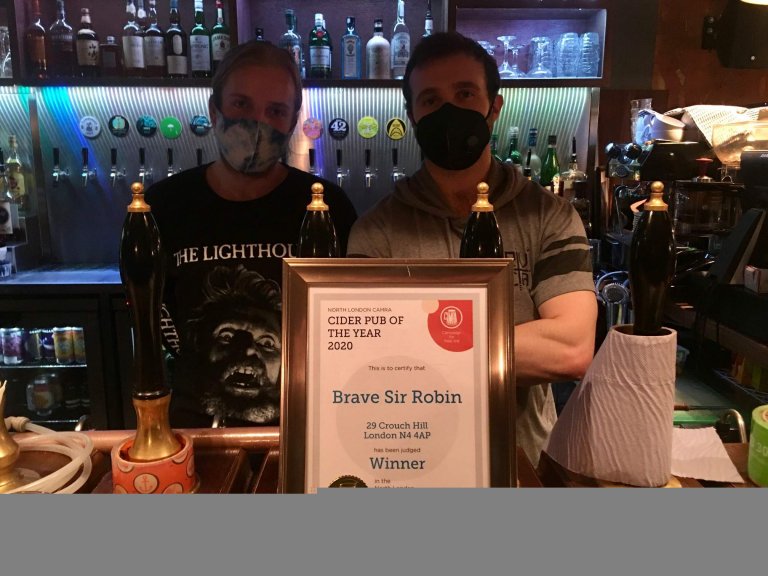 for more info click on https://northlondon.camra.org.uk/viewnode.php?id=139595
Trad pub wins CAMRA North London's top cider pub award for the third time. Branch Chairman John Cryne (left) presents Assistant Manager Kieron with the 2019 Cider Pub of the Year Award.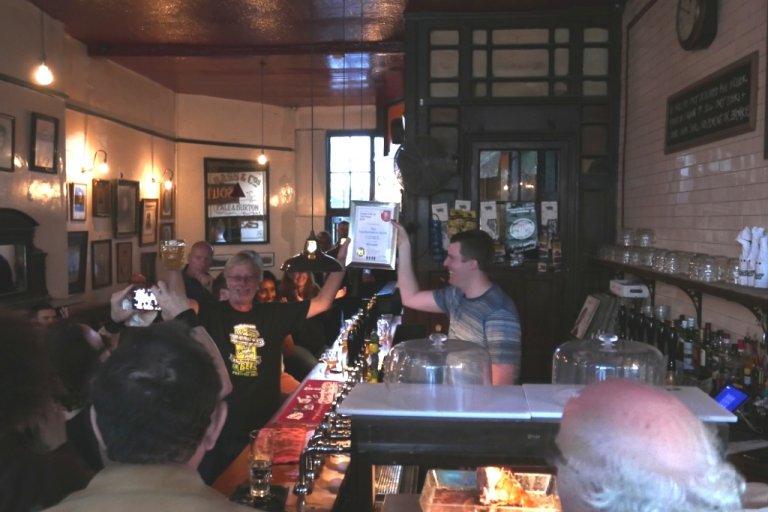 CAMRA Discounts
CAMRA members can obtain benefits in a number of pubs across the Branch area, usually in the form of discounts against the cost of beer, details of pubs offering such a discount can be found here, remember you will need to show a valid membership card.
The North London Branch has produced a series of
Local Pub Guides
covering its area, details of which can be found by clicking here:
Local Pub Guides