WC1 Pubs
We are always pleased to receive updates to the information below, please e-mail this to our Pubs Officer, Chris Fisher - moc.liamg@hsifomc - giving detail of changes on beers, opening times etc.
06 ST CHADS PLACE
6 St Chads Place, WC1 No Real Ale
Last update: 08/10/2010
ALL BAR ONE
108 New Oxford St, WC1A 1HD (020) 7307 7980 12-11; closed Sun Fuller's London Pride Contains all the usual features of the chain - full-length windows, settees, and large wooden tables but for all that, it uses the odd shaped site quite well. Non-smokers will appreciate the large, upstairs no smoking area; there's a large clock to catch the eye and mirrors are well used to create a feeling of space. Wheelchair users are also well catered for. Makes a point of saying over 21s only and no children. Food is served until 10.00pm.
Last update: 30/03/2003
APPLE TREE
45 Mount Pleasant, WC1X 0AE (020) 7837 2365 11-1am; closed weekends Greene King IPA, Abbot Ale; regular guest Recently refurbished, this is a large pub with an 'L' shaped bar, popular with staff from nearby Mount Pleasant Sorting Office. Meals are available from 12 to 10pm on weekdays. The pub windows are decorated with small Apple tree motifs. There is a large screen television that is generally used when football matches are on. In addition, there are pool tables and a dartboard available in the large upstairs room. Outside seating is available in a reasonably sized pavement patio area.
Last update: 30/03/2003
BAR POLSKA
6 Little Turnstile, WC1V 7DX 0207 405 6791 17.00 - 23.00 Mon - Weds, 12.00 - 23.00 Thu - Fri, closed weekends No Real Ale Imported bottled beers (and the place pre-dates Poland joining the EU) such as Zywiec, Tyskie, Lech, Okocim. Formerly Empire, then Na Zdrowie
Last update: 02/01/2008
BEDFORD ARMS
11 Bayley Street, WC1B 3HD Closed, indeed no discernible sign of a pub. Closed.
Last update: 07/06/2003
BEDFORD HOTEL (CAFE LONDON)
83 Southampton Row, WC1B 4HD (020) 7636 7822 11-11; 12-10.30 Sun Fuller's London Pride; Greene King Abbot Ale Modern café bar, bright and clean, used by hotel guests and local office workers alike.
Last update: 30/03/2003
BLOOMSBURY KITCHEN & BAR
126 Southampton Row, WC1B 5AA Small corner bar leading to the Bloomsbury Park Hotel restaurant Formerly Peters Bar and 2 Angels Bar
Last update: 07/10/2010
BLOOMSBURY STREET
Bloomsbury Street Hotel, 9-13 Bloomsbury Street, WC1B 3QD No Real Ale
Last update: 08/10/2010
BLUE LION
133 Grays Inn Road, WC1X 8TZ (020) 7405 4422 12-1am Mon-Sat, 12-10.30 Sun Greene King IPA, Old Speckled Hen plus a "guest" which sometimes is just from Greene King Following a refurbishment, the central bar remains but with service on just one side, the other side now features booth type seating, which is replicated around the pub. Lots of large tables and some comfy chairs have created a better use of space and removed the slightly dismal feel that previously pervaded. Large picture windows on the front and nice leaded windows (with coloured infill) at the back; where you can now enter the pub through Brownlow Mews. Interesting features, such as the fireplaces have been worked well into the new layout. A more imaginative food menu has been introduced and the pub now opens weekends. There's a pool table at the back. Proper handpumps have now been installed. The Jan "guest" is Abstinence Ale at 3.0% and £3 a pint! Board outside advertises future ales - Feb 2009's is from Lincolnshire - Tom Woods Bomber County.
Last update: 13/01/2009
BOOT
116 Cromer Street, WC1H 8BS No Real Ale
Last update: 07/06/2003
BOUNTIFUL COW
51 Eagle Street, WC1R 4AP (020) 7404 0200 Mon - Sat 11.00 - 23.00, Closed Sunday Adnams Bitter, Broadside; Dark Star Hophead & seasonal After a short closure and a very complete identity change, this pub has metamorphosed into the Bountiful Cow. Owned by Roxy Beaujolais and Nathan Silver (think the Seven Stars, Carey St) and on the food side being, unsurprisingly, devoted to beef. It's a short menu but imaginative and there is a veggie option. The pub is decorated with some huge movie posters, all of which have a meaty connection - how about Raw Meat! The bar has moved position and has some fixed stools around it with small booths around the walls. Downstairs you can find the large open range kitchen with plenty more room for diners. Free jazz Sat nights. Formerly Overdraughts website: www.thebountifulcow.co.uk
Last update: 10/03/2010
BROWN SUGAR
146 High Holborn, WC1V 6PJ No Real Ale Formerly Three Compasses, then Bar Mosko. Flagon Inns. Last update: 03/08/2008
BULL AND MOUTH
31 Bloomsbury Way, WC1A 2SA Now the Ah King Chinese restaurant. To remember what it was like - this is how it used to be: Called the Falkland Arms between 1982 and 1998, the pub reverted to its original name, which derives from the Battle of Boulogne Mouth in 1544. The first house of this name was in Aldgate East, represented by a bull and large mouth - the pub sign had returned to this tradition. Closed. Formerly Falkland Arms.
Last update: 06/12/2006
BUNG HOLE CELLARS
57 High Holborn, WC1V 6DT (020) 7831 8365 8.30am-11; closed weekends Davy's Old Wallop Part of the Davy's chain of wine bar / restaurants. Cask beer supplied by Shepherd Neame. Opening for breakfast, lunches and dinner (last orders 8.30pm) it offers a full service menu either in the bar area or restaurant. Cask beer is only sold downstairs. The chain operates to a formula that mixes a Dickensian style décor with sawdust on the floor and candlelit nooks and crannies. If you view it as a restaurant selling real ale, you won't be disappointed. The beer is expensive. Available for private hire at the weekend. Last update: 06/12/2006
CALTHORPE ARMS
252 Grays Inn Road, WC1X 8JR (020) 7278 4732 11-23.30 Mon to Thu, 11-24 Fri & Sat; 12-10.30 Sun Young's Bitter, Special, Wells Bombardier, Seasonal Beer On the corner of Gray's Inn Road and Wren Street, this is a comfortable single-bar pub popular with locals and office workers alike. Once used as a temporary magistrates' court after the first recorded murder of a policeman on duty in 1830. Young's bought the pub in 1984. The upstairs dining room is open at lunchtimes; evening meals are also available between 6-9.30pm Monday to Friday. The upstairs room can also be booked for meetings and functions. No music. Outside seating is available in a pavement patio area. Local CAMRA Pub of the Year 2001 and again in 2004. Last update: 06/12/2006
CARPENTERS ARMS
105 Kings Cross Road, WC1X 9LR (020) 7278 0120 11-11; 11-12 Sat; 12-10.30 Sun See comment This community local has a busy calendar of events. Monday is quiz night (entry fee goes to local charities), Tuesday women's' darts, men on Thursday. Live music in all styles is played Saturday evenings from 9.30. Food (traditional roasts at £5.50) is only served on Sunday from 12-8. The interior décor of mirrors and tiles pre-dates the pub, being the dairy that occupied the site. The exterior walls are glass doors that open in summer, when pavement seating is also provided. No real ale on last night's visit 18th Feb. Not uncommon for this pub according to the Wednesday night men's darts team. "Not ready" was their excuse.
Last update: 10/03/2009
CHURCHILLS
59 Mount Pleasant, WC1X 0AE No Real Ale Was called the Thunderer after 'The Times' newspaper, the offices of which used to be opposite. The Pillar Box was inspired by the proximity of the Mount Pleasant postal sorting office. Closed - demolished, new building going up, probably residential Formerly Pillar Box, Thunderer.
Last update: 03/01/2008
CITTIE OF YORKE
22 High Holborn, WC1V 6BS (020) 7242 7670 11.30-23.00 Mon to Sat; closed Sun Samuel Smith OBB A pub has stood on this site since 1430 and was once known as Gray's Inn Coffee House, being next to the Inn's gatehouse. The cellar bar (open 12-2.30 and from 5.00 / 6.00) is the old cellar of the original coffee house. The front bar has wooden panelled walls, with ample seating. The real splendour lies in the back room, with its vaulted ceiling, long bar, handsome screen work, compartments for private drinking and massive mounted vats. A fire with a unique flue warms the bar in winter. Food is sold between 12-9 all days. The various rooms of the pub are available for private hire. Underground (Chancery Lane & Holborn)
Last update: 22/05/2006
COCO MOMO
64 Theobalds Road, WC1X 8SF After a long period of closure and conversion of the upstairs floors into private flats, the ground floor has now re-opened as a branch of Coco Momo, which at the time of writing operates two other cafe bars, one in Kensington and the other in Marylebone, which also looks like a former pub. On the exterior, vestiges of its former life as a pub still remain and it is possible to go in just for a drink but no cask beer is offered. formerly Queens Head
Last update: 16/06/2011
COLLEGE ARMS
18 Store Street, WC1E 7DH (020) 7436 4697 Mon - Sat 11.00 - 23.00, Sun 12.00 - 22.30 Adnams Broadside; Wells Bombardier, Young's Bitter A single bar pub (formerly the University Tavern), with a downstairs seating area, pool table. A good mixture of local office workers and upmarket (work that out!) students, walls feature many pictures reflecting history of the local area. Food 12.00 - 22.00 every day. Two screens showing sport, sound was down. Formerly University Tavern. website: www.faucetinn.com
Last update: 08/03/2010
COUNTY HOTEL
Upper Woburn Place, WC1H OJW (020) 7387 5544 Arkell's Kingsdown, Greene King IPA Another member of the Imperial Hotels group with a public bar offering real ale and good value meals.
Last update: 24/05/2005
CROWN
51 New Oxford Street, WC1A 1BL No Real Ale Usual selection of Sam Smith's keg beers, stout, lager, cider
Last update: 07/10/2010
DEANS BRASSERIE & BAR
130 Southampton Row, WC1B 5AF 020 7833 3691 A bar open to the public that is a part of the Waverley House Hote
Last update: 07/10/2010
DICKENS
16 Northington Street, WC1N 2NW Converted to flats. Closed.
Last update: 14/05/2001
DOLPHIN
47 Tonbridge Street, WC1H 9DW (020) 7692 7116 11-11; 12-10.30 Sun Fuller's London Pride; Greene King Old Speckled Hen; Shepherd Neame Spitfire; Webster's Bitter This traditional two bar pub retains the public and lounge bars. This is a relatively modern building for the area, with high ceilings and decorated in sitting-room traditional style. There is a strong Irish theme to the artefacts and pictures. The lounge has a coal-effect gas fire, central pillar with bar stools and a shelf for glasses. The public bar has a pool table. The pub has some fine mirrors and pictures, and a china display cabinet. The pub has a rotating range of real ales with four hand pumps, and usually 3 or 4 ales on at any time. Occasional race nights are held here. Thai food with a varied menu is available noon to 9 pm, Monday to Friday.
Last update: 30/03/2003
DOLPHIN TAVERN
44 Red Lion Street, WC1R 4PF (020) 7831 6298 11-11; 12-4 Sat; 12-3, 7.30-10.30 Sun Adnams Bitter and Broadside; Marston's Pedigree. A small pub for the area with a wooden bar and seating in "compartments" down one side of the pub and bar stools down another. This coupled with the paraphernalia around the walls gives a cosy feel. It is famous for its stopped clock (a German zeppelin dropped a bomb on the pub in 1915 killing 3 men and stopping the clock). The food is traditional and homemade but is served only at lunchtime, Monday to Friday, 12-2pm. Phone in advance to check weekend opening, as this can be seasonal.
Last update: 05/02/2007
DUKE
7 Roger Street, WC1N 2PB (020) 7242 7230 12.00 - 23.00 Mon - Sat (22.30 Sun) Adnams Broadside, Black Sheep Best Bitter The pub is listed as a CAMRA Heritage Pub which takes account of outstanding pub interiors. Its Art Deco features date from 1938 and is a part of an offices and flat development with characteristic detailing and metal windows. It shows what many inter-war pubs looked like before modern changes. The John's Mews entrance leads into a small wood-panelled lounge, used primarily as a dining area, whilst the corner entrance leads you into a larger bar decorated with artwork, which is available for purchase, both with an original lino flooring. The back room features a number of original private booths and there are two in the front bar added more recently. Now calls itself under the abbreviated name of Duke but (of York) features still on the pub sign. This is a busy pub with a mixed to younger age group clientele. Full meals are available - see their website for full details of timings. The menu changes weekly. In nearby Doughty Street can be found the Charles Dickens Museum, the author's only surviving London home. Previously Duke of York website: www.dukepub.co.uk
Last update: 08/09/2010
EASTON
22 Easton Street, WC1X 0DS (020) 7278 7608 Taylor's Landlord Previously The Queens Head, now another gastro pub offering "Australian country-style grub". Recent visits have seen sitings of cask beer although not always available. Formerly Queens Head. Enterprise Inns.
Last update: 02/02/2008
ENTERPRISE
38 Red Lion Street, WC1R 4PN (020) 269 5901 12-11; closed weekends Black Sheep Bitter, Caledonian Deuchar's IPA; Hook Norton Old Hookey A large, extended one-roomed pub but one in which you can still distinguish the previous layout and indeed still retains some very interesting features. The bay window is a characterful start. The front half of the pub has some fantastic tiles and mirrors, however the gas lighting has sadly been replaced by candles. There's a full food menu between 12-3. Red Lion Street has a large number of restaurants for an evening meal and round the corner in Theobalds Road is The Fryer's Delight, an eat-in chippy. In 2006, a fine mosaic by local artist Tessa Hunkin, appeared on the pub's side, looking to replicate the pub sign in a marvellous way. Beer garden at rear.
Last update: 20/06/2009
FRIEND AT HAND
2-4 Herbrand Street, WC1N 1HX (020) 7837 5524 Courage Best, Fuller's London Pride, Wells Bombardier A one-bar corner pub behind Russell Square tube station, although it was originally at least two bars. At one time, the area was used for stabling and opposite the pub is the horse hospital, now an art venue with occasional gigs, with an original floor complete with troughs for the horses 'urine to run away'. Closed in Feb 07, subsequently reopened with real ale although not always available.
Last update: 09/01/2009
GLOBE & TORTOISE
39-41 Grays Inn Road, WC1 8XP No Real Ale Japanese bar and restaurant - now closed Formerly Puzzle, Old Monk, Cheers wine bar.
Last update: 25/03/2011
HANSLER
133 Kings Cross Road, WC1X 9BJ Pub boarded up Jan 2003. Was an Irish theme pub for a few years (Finnegans) but had closed by 2001. Became a Chinese restaurant, but closed again since 2006. Closed.
Last update: 22/08/2009
HARRISON
28 Harrison Street, WC1H 8JF 020 7278 3966 11.00 - 23.00 Mon to Fri, Sat closed, 13.00 - 22.30 Sun Young's Bitter A rather run-down back street local that has been transformed by its new private owner. In doing so it has lost its Arms but gained real ale. Hard to believe that real ale aficionados would welcome it but it is pleasing that the frosted, Watney branded windows have been retained, but otherwise the clear windows lighten the place up. It has the fairly standard large tables, open plan with sofas and arm chairs plus two real open fires. Food is served 12-15 and 18-21.30 during the week with Sunday roasts 14-18.30. Alternate Sunday afternoons feature In The Pines folk sessions with a £3 admission. Available for private hire on Saturday. As part of the refurbishment, four modern style, en-suite rooms have been added, three doubles and one twin at around £80/£90 per night for B&B. Chess and backgammon club Monday evenings. Free wireless internet access. Was Harrison Arms
Last update: 01/06/2006
IVY HOUSE
8-10 Southampton Row, WC1B 4AE This is yet another bank that was converted into a pub, the exterior is Grade II listed. Since June 2009, pub looks thoroughly closed, curtains drawn, no sign of life. Closed - future uncertain.
Last update: 29/01/2010
JEREMY BENTHAM
31 University Street, WC1E 6JL 020-7387-3033 11-11; 12-10.30 Sun Young's Bitter plus three regularly rotating guests, Weston's Old Rosie Previously known as The Lord Wellington, always very busy with academics from the local university and hospital. New managemnt has transformed the guest ale policy and a recent visit had Old Peculier, Moorhouse's Premium and Daleside Old Leg Over. A one-bar pub with outside seating on the pavement. Harvey's may replace Young's as the house beer. Forthcoming beers listed on a chalk board behind the bar. Formerly Lord Wellington. Punch.
Last update: 24/04/2008
KINGS CROSS SOCIAL CLUB
2 Britannia Street, WC1X 9JD 0207 278 4252 King's Cross Social Club is three floors of music, cocktails and art
Last update: 01/02/2010
LADY OTTOLINE
11a Northington Street, WC1N 2JF Adnams Bitter, Meantime LPA, Purity UBU and Sambrooks Wandle Single bar pub, near Gray's Inn Road, that from the outside still shows its Charringtons past. There has been a pub on this site from at least 1756, originally backing onto the stables of a local brewery. The previous incarnation, The Kings Arms was North London CAMRA Pub of the Season Spring 2003. formerly Kings Arms website: www.thekingsarms.org.uk
Last update: 28/12/2011
LAMB
94 Lambs Conduit Street, WC1N 3LZ (020) 7405 0713 12.00 - 23.00 Mon - Weds (0.00 Thu - Sat); 12.00 - 22.30 Sun Sambrook's Junction, Wandle Ale; Young's Bitter, London Gold, Special; Wells Bombardier; plus Courage Directors on a rotational basis, rotating guest beer, 1 real cider This beautifully preserved, Grade II listed Victorian pub still has the etched glass snob screens in place above the bar. These frosted screens were popular in the 1890s and hid the customer from the publican when they ordered their drinks, but the hinges still allowed the bar staff to check on the customers without disturbing their privacy. The glorious history of the pub and the area is also commemorated by an original working polyphon in the pub (the predecessor to the gramophone) which can be played in aid of charity and sepia prints of music hall players. The upstairs function room is available for hire. Seating available in the small rear garden, recently enhanced by mirrors and occasionally on the pavement at the front of the pub. Food served every day with changing specials from 12.00 - 21.00. No TV and, other than the polyphon, no music.
Last update: 29/07/2011
LONDON PUB (ROYAL NATIONAL HOTEL)
Bedford Way, WC1H 0DG (020) 7692 3619 11-11; 12-10.30 Sun Greene King IPA, Abbot Ale The entrance to the London Pub is on Woburn Way, that for the hotel is on Bedford Way. Part of Imperial London Hotels, who have six hotels in the area, see www.imperialhotels.co.uk. With 1,630 rooms, it must lay claim to being central London's largest hotel. A large single bar, popular with hotel guests and local office workers. Pictures of old London cover the walls. Basic food menu all day. Formerly Ship Inn
Last update: 22/12/2008
LORD JOHN RUSSELL
91-93 Marchmont Street, WC1N 1AL (020) 7388 0500 11-11; 12-10.30 Sun Adnams Bitter; Courage Directors; John Smith's Bitter; Marston's Pedigree; Charles Wells Bombardier This is a small, friendly single bar pub, clearly converted form a two-bar layout with an outside drinking area in an archway, popular with locals and students. The ceiling is high and is supported on four iron pillars. There are large windows to the street and it is tastefully decorated in green. The range of foreign beers has recently been extended and includes: Leffe, Amstel, Budweiser Budvar and also fruit and Abbey beers from Belgium. Food is served Mon to Fri lunchtimes. The TV shows terrestrial broadcasts of football matches and other sporting events.
Last update: 30/03/2003
HOLBORN HOUSE
267 High Holborn, WC1V 7EE 020 7242 4350 No Real Ale A flashy bar on two floors Formerly Lounge Bar, Harley's Cafe Bar, Wards of Holborn, Royal Connaught (when it was a real pub!).
Last update: 26/12/2011
LUCAS ARMS
245a Grays Inn Road, WC1X 8QY (020) 7837 4340 12-11; 12-10.30 Sun Greene King IPA, Abbot Ale, Old Speckled Hen A Greene King pub with two distinct areas. At the front is a small, comfortable, traditionally decorated and carpeted saloon with a small TV screen. To the rear is a larger, raised area with wooden floors, a pool table, a CD juke box and larger screen. A patio garden with several picnic tables, which is heated in colder weather, can be accessed from this room. There is a room upstairs for private parties or meetings. Food from the traditional and reasonably priced pub menu is served all week 11:00-21:00. The pub is a short walk from King's Cross and all its transport options and northbound buses on the routes 17, 45 and 46 stop just a few paces further up Grays Inn Road. website: www.gkpubs.co.uk/pubs-in-london/ lucas-arms-pub/
Last update: 08/10/2010
MABELS TAVERN
9 Mabelden Place, WC1H 9AZ (020) 7387 7739 11-11; 12-10.30 Sun Shepherd Neame Masterbrew, Kent's Best, Spitfire, Bishop's Finger, seasonal beers This pleasantly decorated pub is carpeted with raised seating areas at both ends of the pub. It has a quiet atmosphere with background music, a coal effect gas fire with a mirror above and an interesting selection of pictures on the walls. The pub is popular with office workers lunchtimes, while at evenings/weekends the character changes, when the pub becomes frequented by tourists. In an area where many pubs close during holiday periods, the pub is open every day of the year except Christmas day. Quiz night on Monday evenings. A good selection of food at reasonable prices is served 12 -10 Monday to Thursdays, 12-9 Friday to Sunday. CAMRA North London Pub of the Year 2006.
Last update: 19/04/2006
MARLBOROUGH ARMS
36 Torrington Place, WC1E 7LY (020) 7636 0120 11-11; 12-10.30 Sun Adnams Broadside, Wells Bombardier, Young's Special Large single bar pub with oak panels throughout. Military pictures adorn the walls. Established 1788, rebuilt 1903. Lots of sports screens, popular with local students. Pool table in adjacent room. Only one beer was available on a recent visit. Somewhat formulaic interior design can make it feel a little impersonal. You can see where the old room breaks were and you can't help feeling it would be a better place if they were still there. Spirit
Last update: 22/04/2008
MARQUIS OF CORNWALLIS
31 Marchmont Street, WC1N 1AP 020 7923 5961 11-11; 12-10.30 Sun Bateman XXXB, Exmoor Hound Dog, Shepherd Neame Spitfire; plus Weston's Vintage Cider. This pub has one open plan bar with a modern look interior, complete with several settees. Food served until 9.00pm. All the former Goose paraphenalia has been removed and has been made back into quite a decent pub. Formerly Goose, Goose and Granite, Marquis Cornwallis.
Last update: 27/08/2010
MCGLYNN'S
1-5 Whidbourne Street, WC1H 8ET (020) 7837 1904 11-11; 12-10.30 Sun Courage Best & Caledonian Deuchars This single bar pub is hidden up a back street but worth the trip. It is popular with locals and has a food serving and eating area through an archway. There is a pleasant outside drinking area on the pavement, west facing and sheltered in a very quiet street. Background music is played and there is a juke box. Major sporting occasions are covered by Sky sports. Around 4 race evenings are held per year. Food is available 11 to 2.30 and 5.30 to 9 Monday to Friday, Sunday lunch 12 to 4. Formerly McGarvey's, Duke of Wellington.
Last update: 09/08/2010
MURPHYS MOON
18 New North Street, WC1N 3PJ Converted to offices. Formerly Moon. Closed.
Last update: 30/03/2003
MUSEUM TAVERN
49 Great Russell Street, WC1B 3BA (020) 7242 8987 11-11; 12-10.30 Sun Taylor's Landlord; Theakston Old Peculier; plus up to five changing guest beers. Originally called the Dog & Duck, this pub been trading since the early eighteenth century, making it one of the oldest in Bloomsbury. It changed its name to reflect the British Museum, which was established opposite the pub in 1759. The mahogany bar runs along the left of the pub; to the right there are large windows, framed by curtains. Dominating the end of the pub is a display of glass and pottery on what looks a bit like a Welsh dresser. Some etched windows, mirrors and stained glass remain as a reminder of past times. There is history of the pub on sale, which is worth a read. Food is sold 11-10 Mon-Sat and 12-10 Sun. In summer, there is pavement seating outside.
Last update: 09/01/2009
NIGHT AND DAY
61-66 Russell Square, WC1B 5BB 0207 837 3655 11-11; Closed Sun Greene King IPA, Abbot, Shepherd Neame Spitfire IPA and Abbot seem to be the regulars with a Greene King seasonal and one other, non GK beer. Sitting on one of London's finest squares, this is a part of the Imperial hotel (www.imperialhotels.co.uk), with access both from the street and the hotel. As you enter streetside, you find a black quarry tiled floor which soon gives way to light pine flooring, and seating on various levels. Decorated in modern cafe bar style with maroon and cream decor, it's good to see a hotel commit to real ale in this way.
Last update: 01/06/2006
NORFOLK ARMS
28 Leigh Street, WC1H 9EP (020) 7388 3937 11-11; 12-10.30 Sun Greene King IPA, Theakston XB Single bar pub in the shadow of large council blocks and London university student accommodation. There is a high decorative ceiling supported by three columns, an island bar and magnificent windows to the streets with original etched glass. The outside is decorated by some fine green and blue tiles. Has recently undergone the gastro tratement, bare wooden (and in parts concrete) floors, white tables and a menu reflecting its new, aspiring status as a "public house and restaurant on Leigh and Sandwich". The new owners have given it a cleaner, lighter, more comfortable feel, including an old-style bacon slicer used to cut charcuterie from hams hanging behind the bar. Large number of outside tables. One suspects most of the old student crowd may have moved on.
Last update: 16/08/2006
NORTHUMBERLAND ARMS
141 Kings Cross Road, WC1X 9BJ No Real Ale
Last update: 07/06/2003
OARSMAN
2 New Oxford Street, WC1A 1EE No longer a pub. Formerly Oxford and Cambridge. Closed.
Last update: 07/06/2003
OLD CROWN
33 New Oxford Street, WC1A 1BH (020) 7836 9121 12-11; closed Sun Range varies two from e.g. Adnams Broadside, Bass, Shepherd Neame Spitfire, Wells Bombardier Not much "old" remains about this pub, its now very modern in a café bar style, majoring on Staropramen and shots. A pleasant surprise then that two cask beers have survived. Massive plain windows light the pub up from the outside, an effect magnified by the mirror balls (honestly it's not a disco) and the large mirrors throughout. On one side there are full-length doors that can be opened in summer. The décor is completed by marble effect table tops and massive lights in the shape of crowns. Food is served 12-3 and 5.30-9.30. Upstairs there are two more rooms, one's a restaurant at lunchtimes, the other is more intimate with a bar, bench seats and sofa. Originally the Crown, until rebuilt in 1850. Ex-Charringtons/Bass. Leased from Punch Taverns. www.old-crown.co.uk. The same people run the Deux Beers EC1N and the Nordic W1T.
Last update: 09/01/2008
OLD NICK
20-22 Sandland Street, WC1R 4PZ (020) 7430 9503 11-11 Mon-Fri; 12-6 Sat. Badger King and Barnes Sussex Bitter, Badger Best, Tanglefoot, Gribble Inn Fursty Ferret Formerly the Three Cups (Young's), the existing pub has been knocked into the adjacent premise (formerly a snack bar) to create a far larger drinking environment. Its a very positive redevelopment, it does have the feel of a pub that's been here a long time with lots of defined seating and drinking areas. Experimenting with Saturday opening. Formerly Three Cups.
Last update: 28/09/2003
OLD RED LION
72 High Holborn, WC1V 6LS (020) 7405 2892 11-11; 11-9 Sat, closed Sun Greene King IPA, Abbot Ale, Old Speckled Hen, Olde Trip + a three Greene King guests Bearing little apparent structural relationship to the buildings beside it, this is a pub of some character, made so by the décor and the thin nature of the main downstairs bar, where if you can't grab a bar stool, it's very much stand up drinking propping up either the bar or the ledges around the outside. An upstairs room (with bar at lunchtimes) provides seating and can be booked for functions. Food served 12-3 Mon to Fri. Plenty of restaurants in Red Lion Street and High Holborn for evening eating.
Last update: 02/08/2011
PAKENHAM ARMS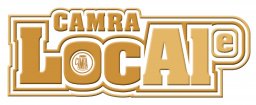 1 Pakenham Street, WC1X 0LA (020) 7837 6933 Mon - Wed 9.00 - 00.00 Thur - Sat 9.00 - 1.00 Sunday 11.00 - 23.00 Range of up to twelve beers Owned the Convivial Pub Company, of whom David Bruce (ex of Firkin fame) is a Director. A large and spacious pub with a centre bar, which is popular with locals, office staff, and postal workers from nearby Mount Pleasant Sorting Office. Up to five beers are available from a varying range. Popular for watching football, it can get crowded, especially at weekends and particularly for the Gunners. Food is served all week including breakfasts, for full details go the Convivial website and click on the pub for detail. There is seating available in a pavement patio area for when the weather is fine. Free wi fi. Cask Marque. 10% CAMRA discount. An accredited member of CAMRA's LocAle scheme.
website: http://www.conviviallondonpubs.com
Last update: 24/10/2011
PARK INN
92 Southampton Row, WC1B 4BB (020) 7242 2828 No real ale Following a refurbishment and a name change there is still a Malt Bar, it is to the right just beyond the reception, but it is fizz only, no handpumps. Previously the Bonnington Hotel
Last update: 09/01/2009
PENDEREL'S OAK
286-288 High Holborn, WC1V 7HJ (020) 7242 5669 9.30am-1.00am; 9-midnight Sun Courage Directors; Fuller's London Pride; Greene King Abbot Ale; Marston's Bitter and Pedigree; guest beers; A Westons Cider Often featuring more than 4 guest beers, this is a huge Wetherspoon's conversion. The larger ground floor bar, is well designed providing clearly defined drinking areas with a no smoking area at the back. The downstairs bar has large screen TVs for sport and music. The pub is named after the Penderel brothers, whom were local woodcutters. Legend has it that Richard Penderel hid King Charles II in an oak tree during his flight from Parliamentary forces. Food served 10-10, 12-9.30 Sunday. Children can eat at the rear of the pub, last order 5pm.
Last update: 22/08/2011
PERCY ARMS
26 Great Percy Street, WC1X 9QP Ex-Bass pub then a free house. Closed by 2005, boarded up and for sale through Winkworths. Closed. Very much residential now
Last update: 16/05/2011
PERSEVERANCE
63 Lambs Conduit Street, WC1N 3NB (020) 7405 8278 12.30-11.30; 12.30-10.30 Sun Courage Directors More of a food/wine bar establishment, this was once the legendary Sun. Now sadly reduced to the one cask ale. A predominately young clientele, the pub can get crowded most nights. There is an upstairs dining/function room. Food is available 12.30-3; 7-10. No food Sat lunchtime or Sun evening. Formerly Finnegans Wake, Sun.
Last update: 30/03/2003
PLOUGH
27 Museum Street, WC1A 1LH (020) 7636 7964 11-11; 12-10.30 Sun Greene King Abbot; Fuller's London Pride; Taylor's Landlord In the heart of Bloomsbury this is a bustling, busy pub with a good feel to it. There are etched windows, wood panelling and two distinct bar areas, even though it's really just one large room. Food is served 12-7 Monday to Saturday and 12-5 on Sunday. Upstairs bar/function room.
Last update: 09/01/2009
PRINCE ALBERT
2 Acton Street, WC1X 9NG Pub boarded up - future uncertain, now converted to Konstam restaurant Closed.
Last update: 07/06/2006
PRINCESS LOUISE
208 High Holborn, WC1V 7BW (020) 7405 8816 11.00 - 23.00 Mon to Sat; 12.00 - 23.00 Sun Samuel Smith OBB A splendidly preserved pub displaying some of the finest examples of the Victorian art of public house building. Built in 1872 the interior includes marble, etched windows, enormous engraved and gilt mirrors, Portland stone columns, an ornate crimson and gold ceiling and a huge central island bar. The gents loos are worth a visit for more than the usual reason. Large function room upstairs available for hire. Beer is especially good value for the area. During 2007 the pub went through a comprehensive restoration which saw the reinstatement of a multi-roomed layout with wood and etched glass dividing walls. This has completely changed the appearance of the pub and Sam Smiths are to be commended for their attention to detail. Listed on CAMRA's National Inventory of Historic Pub Interiors.
Last update: 02/02/2008
QUEENS HEAD
66 Acton Street, WC1X 9NB (020) 7713 5772 12.00 - 23.00 Mon - Thu (00.00 Fri), 15.00 - 00.00 Sat, closed Sun Various rotating guests, Millwhites cider Re-opened after a short closure with the 25 year free of tie lease, retaining much of its previous Victorian character such as etched mirrors, a splendid bay window, a fine back gantry, floor tiling, blue wall tiles (listed), lamps, a lovely fireplace, a lantern and a mixture of old, non-matching tables and chairs. The upstairs meeting room has gone but there are a couple of tables and seating at the front and an outside smoking area at the back. Recently beers on sale have included offerings from local brewers Redemption and Camden Town. As a new member of Oakham Ales Oakademy of Excellence, the installation of new handpumps with at least one devoted to either Oakham Citra or JHB is impending. Also has on tap Meantime London Pale Ale and London Stout and Licher Hefeweizen. The pub can stay open beyond the above closing times depending upon trade. The food menu is designed to complement the beer - Mrs Kings's Melton Mowbray pork pies, cured meats, cheeses and ploughmans. Ex Charrington and Punch website: www.queensheadlondon.com
Last update: 16/05/2011
QUEENS LARDER
1 Queen Square, WC1N 3AR (020) 7837 5627 11-11; 12-11 Sat; 12-10.30 Sun Greene King IPA, Abbot and seasonals. Small friendly, attractively wood panelled, one bar pub, first mentioned in 1710. Despite its size, the pub originally had two bars. It takes its name from Queen Charlotte, the wife of 'Mad King' George III, who received treatment for his "insanity" at a doctor's house in the square. The Queen assisted in nursing her husband and rented a small cellar beneath the pub, where she kept "special" foods for him. Upstairs dining room is non-smoking. Food is served from 12-8; 12-3 Sat & Sun. Acquired by GK in 2005 and underwent a thorough but tasteful tidy up.
Last update: 12/04/2010
RECESSION
2 Brunswick Centre, Bernard Street, WC1N 1BN Formerly Blitz. Closed - now a shop.
Last update: 20/06/2007
RUDY'S REVENGE
168 High Holborn, WC1V 7AA No Real Ale Rebuilt in 1961 as part of Oasis swimming pool. Previously Oporto. Punch
Last update: 27/07/2009
RUGBY TAVERN
19 Great James Street, WC1N 3ES (020) 7405 1384 11-23; closed Sat & Sun Shepherd Neame Master Brew, Spitfire, seasonal beers Formerly a Nicholson's, then a Fuller's house, this large island bar pub is popular with locals and office workers. The pub can get crowded in the early evening. Food is available 12-2.30 and 5.30-9.30, and the upstairs room can be booked for parties and functions. There is a large seating area available outside, which is extremely pleasant during the summer months.
Last update: 22/05/2006
SKINNERS ARMS
114 Judd Street, WC1H 9NT (020) 7837 5621 12.00 - 23.00 Mon to Fri; closed weekends Greene King IPA, Abbot Ale; Taylor's Landlord plus a guest Named after the City Livery Company and standing on a street named after a past Master of the Company, this traditional medium-sized pub has essentially been converted to one bar, despite the signs on the doors and in the stained glass, of which there is quite a lot in the windows. There is a raised seating area on the left as you enter, and what was a separate room at the back has been converted to a large alcove with more seating. The décor is traditional, and there is a quiet ambience. Formerly a Greene King house. Convenient for King's Cross and St Pancras stations, it is popular with commuters and being close to the venue for the London Drinker Beer Festival is frequented by staff and visitors during the festival. A wide range of snacks and meals is served (Fri evening excepted). It is planned to hold three or four beer festivals throughout the year.
Last update: 27/02/2008
SMITHY'S
The Stables, 15-17 Leeke Street, WC1X 9HY (020) 7278 5949 11.00 - 00.00 Mon - Wed; 11.00 - 01.00 Thu - Sat; 11.00 - 17.00 Sun Harvey's Best Bitter, Sharp's Doom Bar, Timothy Taylor Landlord This unusual bar is hidden in a maze of narrow (and eerily quiet) streets between the top of Gray's Inn Road and King's Cross Road. From King's Cross station, St Chad's Place is first left off Gray's Inn Road, then first right and second left brings you to Leeke Street. It occupies a long, low brick built building originally constructed as stabling for horses that pulled London trams. The interior is pleasantly intimate with bare walls and low lighting. The larger room beyond the bar has been smartened considerably by the new owners who took over in May 2006 making it a family run establishment. For details of food serving times and sample meuns visit their website, it ranges from snacks to a full menu. Extensive wine list. Available for private hire. website: www.smithyslondon.com
Last update: 29/01/2009
SQUARE PIG
30-32 Procter Street, WC1R 4QG (020) 7691 3144 12-11; closed Sat & Sun Adnams Broadside; Greene King IPA; Fuller's London Pride; plus one guest beer A big corner pub with a mix of red leather armchairs, settees and benches. The large windows and light wood give the pub an airy feel. There are televisions in the corners and the music can be loud in the evenings. The outside seating area with heaters provides a pleasant retreat in warmer weather. Food is available lunchtime and evenings and includes a good range of vegetarian options as well as fish and meat dishes.
Last update: 08/01/2005
SWAN
7 Cosmo Place, WC1N 3AP (020) 7837 6223 11-11; 12-10.30 Sun Fuller's London Pride, Greene King Old Speckled Hen, Theakston Old Peculier, Wells Bombardier This is a pleasant single bar pub in a busy hotel and restaurant area, frequented by a predominately younger clientele. Part of the TJ Bernard ale house chain, with the standard range of beers, plus two guests. Food is available at all times. Some outside seating is available in a small pavement patio area.
Last update: 09/01/2009
SWINTON'S
61 Swinton Street, WC1X 9NT (020) 7837 3995 12.00 - 00.00 Mon - Fri, closed weekends No real ale (Adnams pump unused) Pleasant conversion of a former Charrington's back street boozer, still retaining some old Toby insignia on the tiled exterior. The pub has been opened out although in a way which still retains the feel of separate drinking areas. With its relaxed environment, no TVs or gaming, red and cream painted walls and an varied menu, it is aiming for a specific audience but it is in no way an environment that only welcomes eaters. The back room features old leaded and partially coloured windows. Formerly Kings Head
Last update: 25/03/2012
TAVISTOCK HOTEL BAR
Tavistock Square, WC1H 9EU 0207 636 8383 Open until 11 to non residents Greene King IPA, Abbot Ale Part of Imperial London Hotels, who have six hotels in the area, see www.imperialhotels.co.uk. A single bar to the right of reception.
Last update: 08/05/2005
THISTLE HOTEL (BLOOMSBURY)
Bloomsbury Way, WC1A 2SD No Real Ale Bar called Kingsley 2 Bar Formerly Kingsley Hotel
Last update: 07/05/2005
TRUCKLES (OF PIED BULL YARD)
Pied Bull Yard, Off Bury Place, WC1A 2JR (020) 7404 5338 11-10 Mon - Fri, 11 - 4 Sat & Closed Sun Davy's "Old Wallop" Real ale (supplied by Shepherd Neame) is sold in the downstairs bar where the Davy's formula of sawdust and candles prevails. Beer sold in pewter pots and although cheaper by the four pint jug, it still remains expensive. The ground floor bar has a more modern feel but does not sell cask beer. In good weather, there's seating in the outside courtyard, well away from noise and traffic. Available for private hire at weekends. Offers a traditional grill menu in a restaurant setting from 12-2.30 and 5-9, in the afternoon a snack service is available. A truckle is a wheeled cart for a wine bottle.
Last update: 13/04/2010
UNION TAVERN
52 Lloyd Baker Street, WC1X 9AA (020) 7278 0111 11-11; 12-10.30 Sun Courage Directors; Fuller's London Pride; Greene King IPA This pub retains its two-room layout with some remains of the original drinking lobby. The many engraved mirrors, bare wood floors and furniture complement the dark wood of the bar counter and internal screens. One room is used as a restaurant. Food served Mon-Sat 12-3 and 6-10, Sun 6-9.30. The imaginative menu is chalked up on blackboards. Food can also be ordered and eaten in the bar. One wall displays an extensive wine list, all available by bottle or glass and some interesting cask strength whiskies can be found. There is piped music and a larger retractable TV screen. Upstairs is a function room with its own bar for hire.
Last update: 30/03/2003
WATER RATS
328 Grays Inn Road, WC1X 8BZ (020) 7436 7211 8am-11; 8-11 Sat, closed Sun No real ale The front room of this two-room pub houses the main bar, and with its tatty furniture, bare boards and poster gig guides has a stripped down feel. Hoegaardeen and Leffe Blond are on tap with bottled beers. Food is served 12-3 Mon-Fri only, with a menu of daily specials, mains and sandwiches on blackboards. Loudish piped music and TV for those with short attention spans. The back room has its own bar and a theatre which hosts indie/metal/rock bands most evenings. Sat there are DJ nights until 2am. Theatre available for private hire. No children.
Last update: 30/03/2003
WHITE HART
126 Theobalds Road, WC1X 8RL Closed - absorbed back into adjacent office block. Closed.
Last update: 11/11/02
YORKSHIRE GREY
2 Theobalds Road, WC1X 8PN (020) 7405 2519 11-11; 1-11 Sat; closed Sun Fuller's London Pride; Shepherd Neame Spitfire; Wadworth 6X; guest beer Once the home of a micro-brewery. Sadly brewing is no longer carried out but, after a period of uncertain ownership, the pub finally seems to have turned the right corner. It's a large, imposing one-room pub, dominating the street corner and carefully split into different drinking areas. Upstairs is a large bar/meeting room. Food is served at lunchtimes, 12 to 2.30 and now evenings.
Last update: 19/04/2006