Lower Alcohol Beer of London
On Wednesday morning the Festival will be hosting the first ever competition to find the best low alcohol brewed in London. The competition is open to any beer of 3% ABV or lower with the aim of showing that a beer doesn't have to be strong to be tasty and we are delighted that Drinkaware are supporting the competition.


Drinkaware is an independent UK-wide, alcohol education charity with the objective of positively changing public behaviour and the national drinking culture. Drinkaware recognises that alcohol is an everyday part of life for millions of people and can be enjoyed in moderation. Its campaigns and projects aim to minimise the harms associated with excessive drinking by helping people make better choices about their drinking. Drinkaware has more than 100 funders, including UK brewers and other alcohol producers, on-trade and off-trade retailers and wholesalers.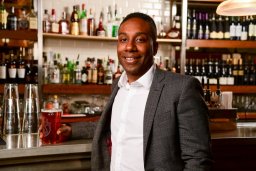 Rommel Moseley, Drinkaware Director of Business Development and Partnerships said: "Drinkaware is delighted to be sponsoring this first-ever competition to find the Champion Low Alcohol Beer of London. Drinks that are low in alcohol don't have to be low on taste and it's good to see a growing number of brewers producing flavourful beers with lower ABVs, which can help customers to moderate their consumption of alcohol and minimise the harms associated with it."
PLEASE NOTE THAT ENTRIES TO THIS COMPETITION ARE NOW CLOSED.
At the moment, the judges will be:
Mitch Adams Brewery Below, Borough Wines & Beers
Pete Brissenden The Bottle Shop
Gillian Gibson Land of Liberty, Peace & Plenty, Rickmansworth
Paul Hegarty Honorary Secretary, All-Party Parliamentary Beer Group and Honorary Secretary, The British Pub & Beer Group in the European Parliament.
Susanna Forbes Drinks writer, editor & judge
John Keeling Fuller, Smith & Turner Brewery
Zeph King Real Ale Ltd
Nigel Owen Queens Head, King's Cross
Joel Silver Drinkaware