Snooty Fox Fest incl Beer & Snacks Tasting
Monday 13 June 2022
Often when you visit a pub, you eat snacks but have you ever thought about which beer goes best with which snack? This is your chance to find out more - and there are many more snacks than crisps!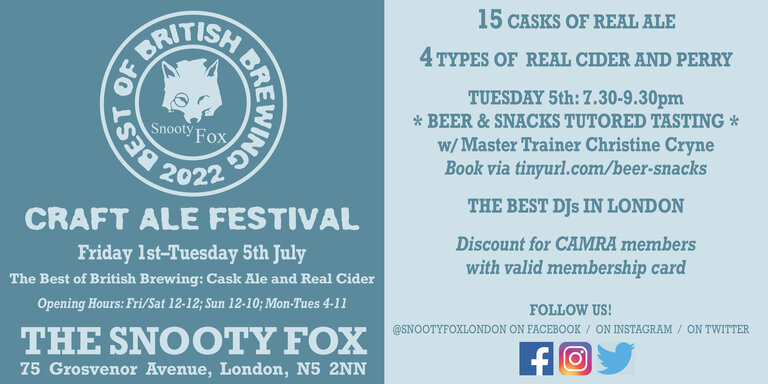 This fun session will team 5 beers with 5 different snacks - all talked through by Beer Tutor, British Guild of Beer Writers member and Master Trainer, Christine Cryne.
The tasting is at the Snooty Fox, which has won CAMRA's North London Pub of the Year twice. The event starts at 7.30pm and will last about 90 minutes.
Tickets at https://tckty.camra.org.uk/e/65/beer-snacks-tutored-tasting