N1 pub gets runner up in CAMRA North London's top pub awards
Thursday 2 June 2022
Islington pub, King Charles I has come runner up to the in North London's Pub of the Year competition.
Colin Coyne, North London's Branch Chairman said "The Award is determined by CAMRA members voting for a short list of pubs in North London selling real ale and appearing in CAMRA's Good Beer Guide. The King Charles I has often appeared in our short list and so it's great that their consistency for serving good cask beer has finally been recognised".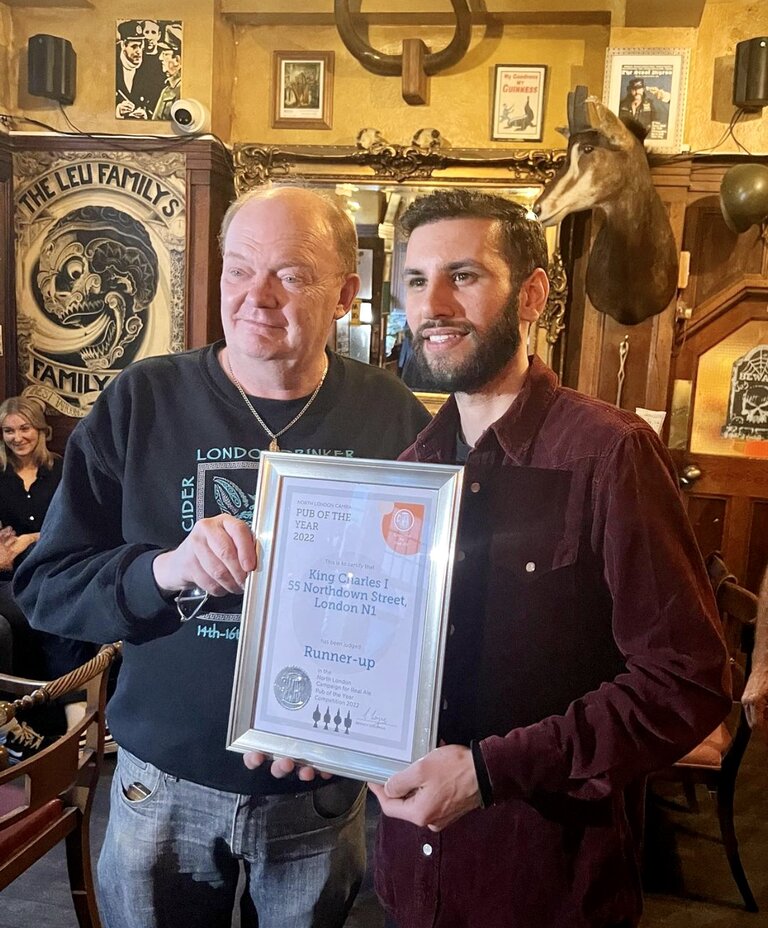 Colin then added "We are also delighted to be supporting a community owned pub. Back in 2015, a collection of local residents and people with a strong connection with this pub, bought the 20 year lease. It's a lovely small, cosy wood-panelled single room pub in a Georgian building, which was rebuilt in the inter war years. We are also pleased that in August 202, Islington Council agreed the building is used to 'further the social wellbeing and social interests of the local community' and so it was listed as an Asset of Community Value I think we can all drink to that!"
The King Charles I is unusual in that it doesn't sell food, allowing customers to order food from the variety of menus from nearby restaurants, supporting other local businesses. They are also proud to host a number of live events and to be LGBTQIA+ friendly.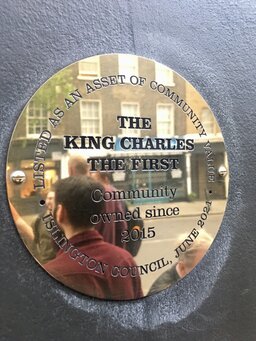 Ayub Wade (Pub Manager) said ""We're so grateful to CAMRA for this award, we are a community owned back street boozer - here for the community - come visit!"
For further details contact: Colin Coyne (CAMRA) 07973 831082; or King Charles I: 020 7837 7758
Facts      1. The pub's full address is 55-57 Northdown Street, Pentonville, N1 9BL; Opening Times are noon -11pm except Friday when the pub closes at midnight. 2. More details about the pub can be found at: https://kingcharles1st.co.uk/