Visit to Sambrook's Brewery Tap and Museum
Thursday 9 June 2022 13:30
We are off to Wandsworth not only for a visit to Sambrook's Tap Room but also the museum, which covers 500 years of brewing on the site.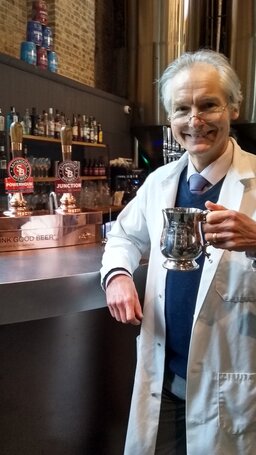 This is likely to be a great event as we will be on a tour guided by the wonderfully eloquent and entertaining, John Hatch, winner of CAMRA London's John Young Memorial Award (see article in October/November 2020 edition of London Drinker Magazine:
https://londondrinker.camra.org.uk/wordpress/?s=Zombie). The ticket includes a tutored tasting at the start and a pint of cask in the Tap Room afterwards.
Book via: https://tckty.camra.org.uk/e/64/leisure-social-visit-to-sambrooks-brewe