Lamb's A Lockdown Hero
Saturday 11 September 2021
Ade Clark and his team (Sam and Rox) at The Lamb on Holloway Road was presented with a Lockdown Hero Award this week.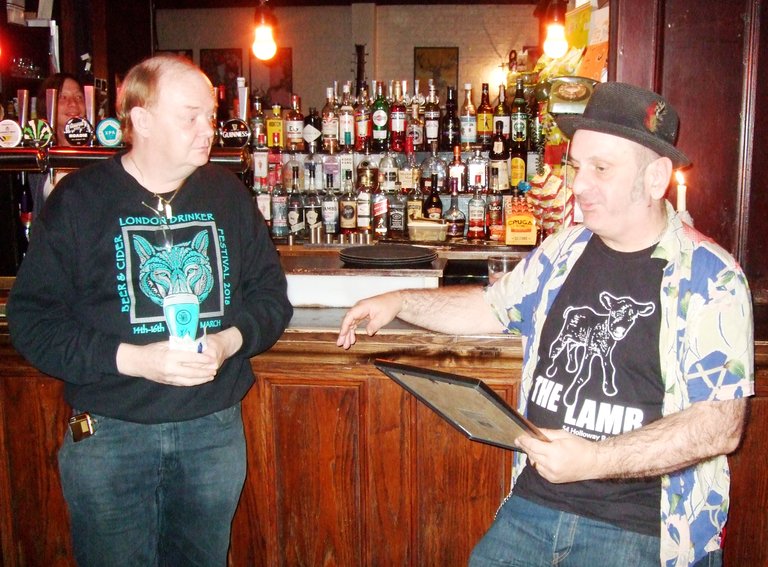 In his presentation speech, Branch Chairman Colin Coyne extolled their virtues of being such a community asset and an outlet / showcase for local artists and especially musicians ... praised that they kept true to Real Ale on cask using LocAle breweries. He also commented on the success of their crowd funding campaign and how the community gathered together to support them and how they'd reached their target in order to stay solvent.
Colin really stressed the crucial role community pubs have on their local area and how, by working TOGETHER we can all make things happen and can save great pubs like the Lamb for the community.
Colin closed by presenting the Lockdown Hero award to Ade Clarke and his team and thanked them for their great efforts and warm welcome, wishing them continued success in the future.