An end of an Era at The Calthorpe Arms
Thursday 19 August 2021
After 32 years at the helm, Adrian Larner, landlord of the Calthrope Arms in Gray's Inn Road WC1 is stepping down this autumn.
Adrian started at the Calthorpe as a manager for, what was then, Young's Brewery, before taking a tenancy, which he continued with Young's Pub Company long after the Brewery was sold. The pub is an eclectic mix of professionals, including journalists from the nearby Channel 5, and locals. But the one thing they all could all agree was on the quality of the beer; under Adrian's watch, the pub had appeared in CAMRA's Good Beer Guide 31 times (it's been renowned for the serving one of the best pints of Young's Ordinary in the Capital).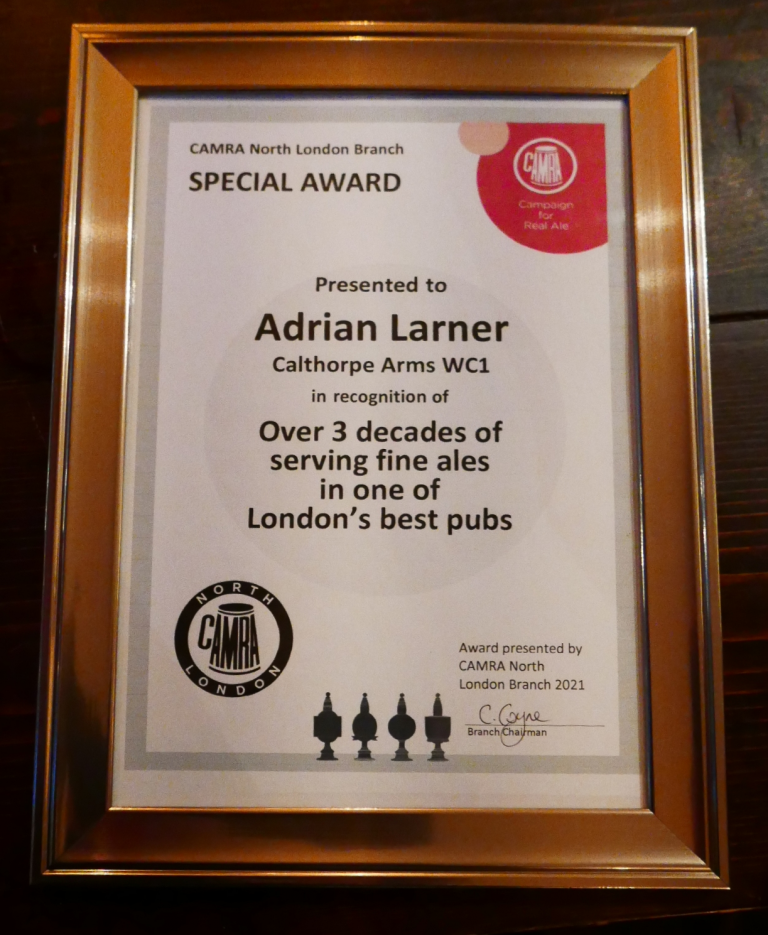 The pub has always been part of the community, hosting various groups in the upstairs room. As well as CAMRA, it offered a venue to the Burnley Football Supporters Club amongst many, many others.
Adrian will be very much missed by CAMRA's North London Branch and they marked the occasion by handing over a certificate of thanks at their recent AGM.