Grafton Kentish Town
A Kentish Town Pub Does It Again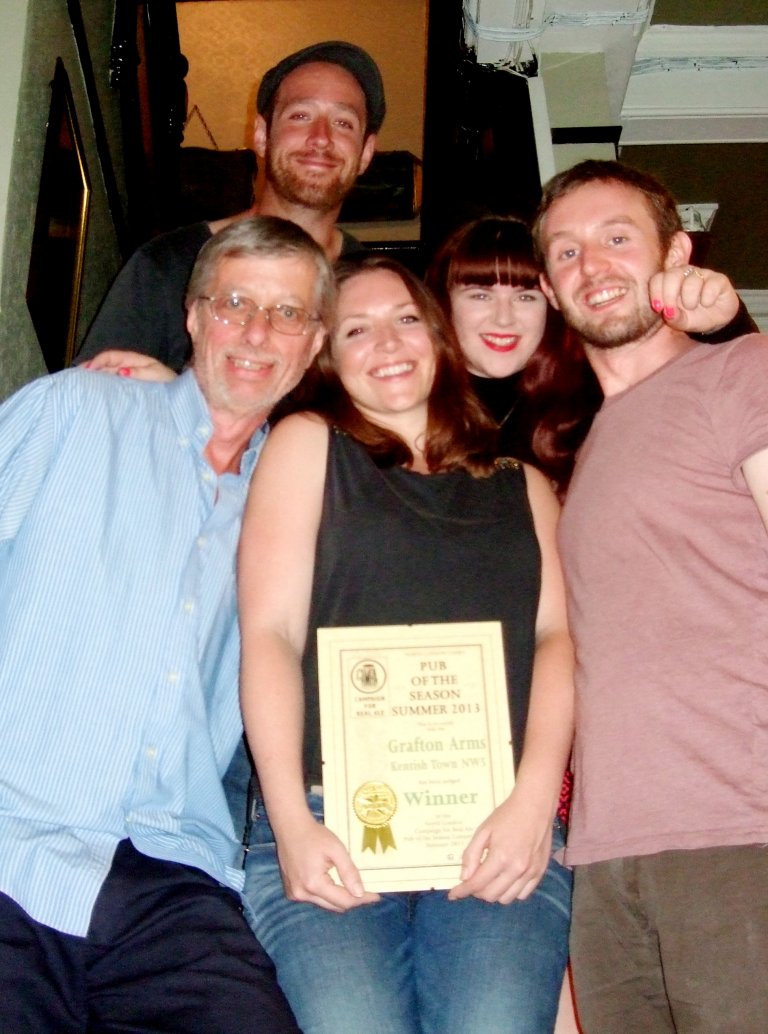 Kentish Town pubs continue to scoop CAMRA North London awards. The Southampton Arms, Pineapple and Tapping the Admiral have all won CAMRA's North London Pub of the Year Award and now The Grafton has won the Pub of the Season Award for Summer 2013.
John Cryne, CAMRA North London's Chairman, said 'It's been amazing the growth of pubs selling good real ale in Kentish Town. It now must be one of the best areas in London to go for a real ale pub crawl. We are delighted to give this award to The Grafton. The pub had become quite run down but with new licensees overseeing a thorough overhaul in the summer of 2012, it has since then been a dedicated outlet for London brewed beer (LocAle accredited); a great showcase to demonstrate the growth of brewing in London. It also prides itself on being dog and children friendly. We hope that this Award will raise the profile of the pub and encourage others to pop in for a pint'.
The Grafton is a Victorian building with a number of original features still remaining including some lovely old fireplaces and iron pillars. It has an impressive partly-tiled horseshoe bar that is the centre piece of the pub. But the pub has got some features that are definitely 21st century; there is free WiFi and for entertainment, try the board games on offer.
Picture shows Branch Chairman John Cryne (left) with the pub's management team - Joel, Susie, Aidan and Bel. The Grafton is at 20 Prince of Wales Rd., NW5 3LG http://thegraftonnw5.co.uk/