Bob Steel remembered
Friday 11 September 2020
With great sadness we report the passing of Bob Steel, aged 65. In CAMRA Bob is best known for his successful books of pub walks, the first of which dealt with London and came out in 2006, followed by Edinburgh, the Peak District, Lake District, Yorkshire Dales and South East. These brought together both his professional career (he was a geography teacher) and his personal interests as a keen rambler, cyclist, conservationist and supporter of green issues.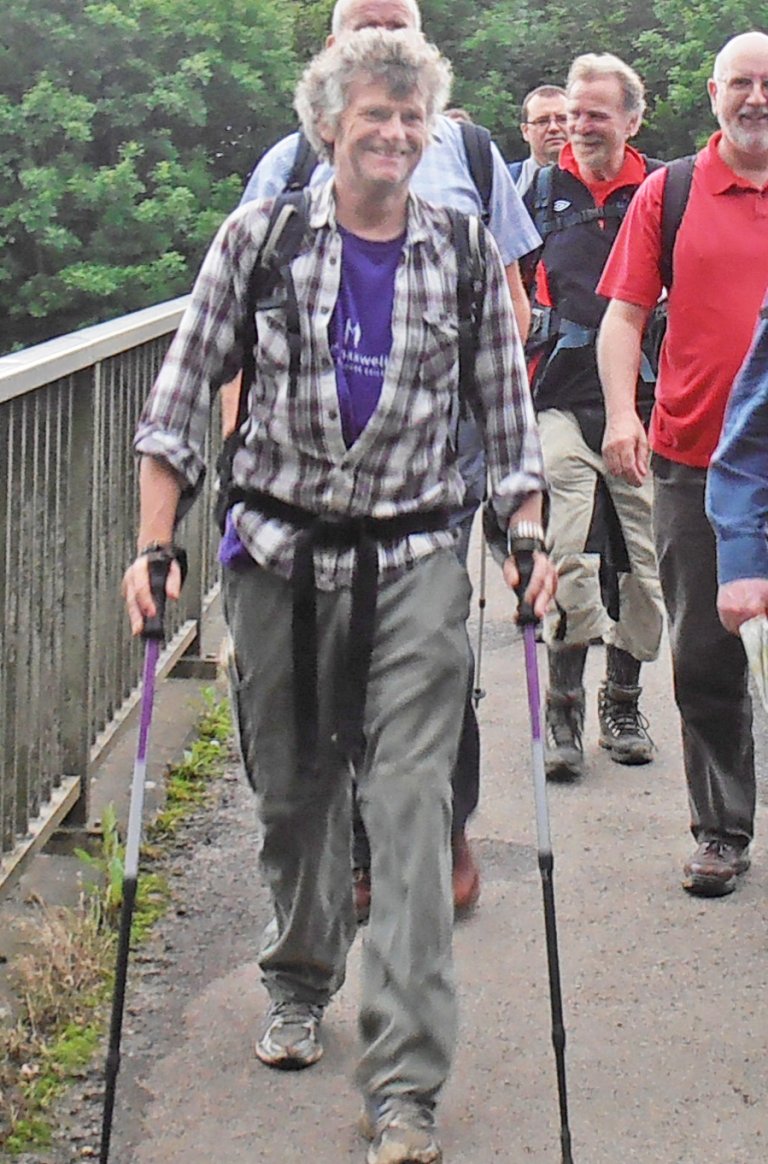 For most of his life Bob was based at Carshalton in south London where was an active member of CAMRA's Croydon & Sutton Branch. He organized 'AleTrail' weekends for a group to go walk and visit pubs with ideally both real ale and heritage credentials. The group usually met twice a year with Bob selecting the area and making all the arrangements. He oversaw the ordering for the Wallington Beer Festival for four years in the early 2000s and supported GBBF by guiding Monday night volunteers' pub walks and manning the heritage pub stand. Our picture shows him leading one of his walks.
Bob was passionate about pub heritage and incensed by what he saw as needless and insensitive change. As a south Londoner, he was particularly angered by the radical changes wrought by Young's brewery, so much so that he designed and produced a 'Young's Tour of Destruction' t-shirt modelled on the CAMRA-sanctioned 'Whitbread Tour of Destruction' brewery closure campaign of 30 years before. Here Bob paraded thirty pubs where the brewery's savage activities dismayed him. Bob was a key player in saving the Hope, a Carshalton pub which seemed destined to become a restaurant in 2010. He was a shareholder in '48 West Limited' (named after its address) which eventually purchased the freehold in 2015, made sensitive improvements, and carried the pub from strength to strength, winning prizes, including CAMRA's Greater London Pub of the Year.
After retirement, he and his wife Jacqui moved to the village of Downton just south of Salisbury in 2015. Here continued to support the real ale cause as well as green politics and environmental issues both locally and back in Carshalton. He will be greatly missed by Jacqui and his many friends.
Geoff Brandwood